With easy access to San Francisco International Airport, downtown San Francisco, and the suburb of Daly City, El Camino Inn offers something for everyone, from families to business travelers. Each of our guest rooms provides a calming and quiet getaway after a long flight or day spent exploring the beautiful and unique City. Our friendly staff and excellent amenities will ensure you can recharge and relax at an affordable price.
Our comfortable and spacious rooms are budget-friendly and perfect for families and business travelers looking to unwind. Each room is equipped with a 49" LED TV with premium channels, a private bathroom with complimentary toiletries, an in-room coffee maker, a microwave, and a refrigerator. Our friendly staff will ensure you have a pleasant stay, with comfort and cleanliness being our top priority. Guests will also receive complimentary Wi-Fi, parking, and continental breakfast.
Daly City is not short of hidden gems and is less than a 20-minute drive from the iconic attractions San Francisco is known for. El Camino Inn is conveniently situated near the BART station, providing you transportation to the airport or historic attractions Downtown, including the Golden Gate Bridge, Alcatraz, and Fisherman's Wharf. You don't want to skip on what Daly City has to offer, though. San Bruno Mountain State Park, Palisades Park, and Thornton Beach State Park allow our guests to experience some of the most stunning outdoor scenery and greenery in San Francisco. Farmer's Markets, shopping malls, and unique culinary restaurants will surely entertain all travelers. El Camino Inn puts the best of Daly City within close proximity!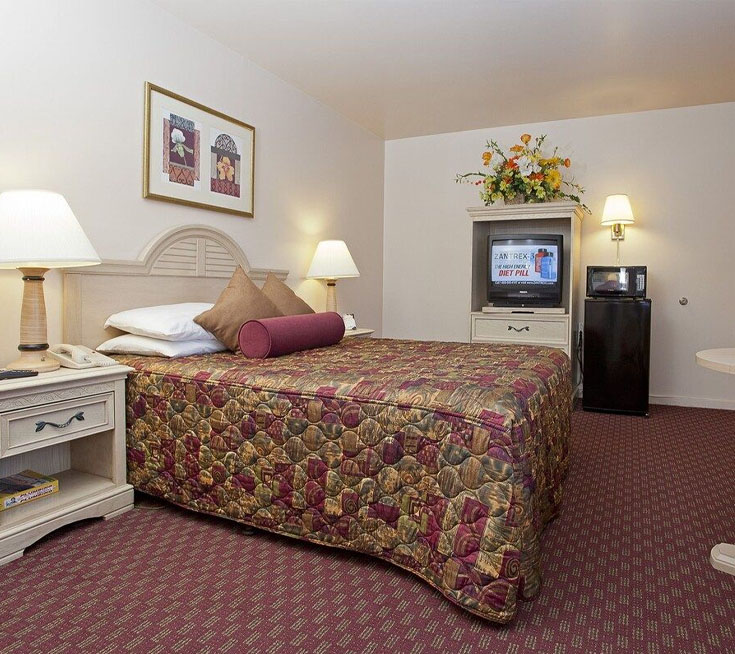 El Camino Inn is a treat for you budget-friendly travelers. We believe in providing first-class customer service with complete comfort. Therefore, the guest rooms at our property come with all the modern amenities, such as a TV, microwave, and refrigerator. Check out our family-friendly rooms that consist of Two Double Beds. So what are you waiting for? Book your cozy room today!
El Camino Inn is here to make your visit excellent with prime amenities at highly affordable rates. Begin your day with a fresh complimentary breakfast. Tea and coffee makers are always provided in your room for your convenience.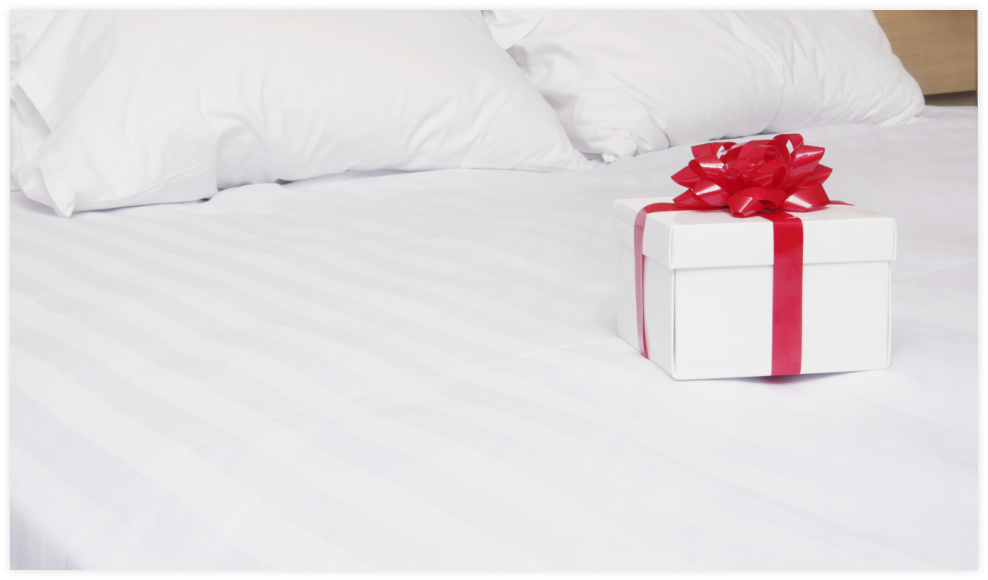 Specials and Deals
With our specials and offers, you can make the most of your stay at El Camino Inn. So take advantage of our discounts and rejoice. Yay!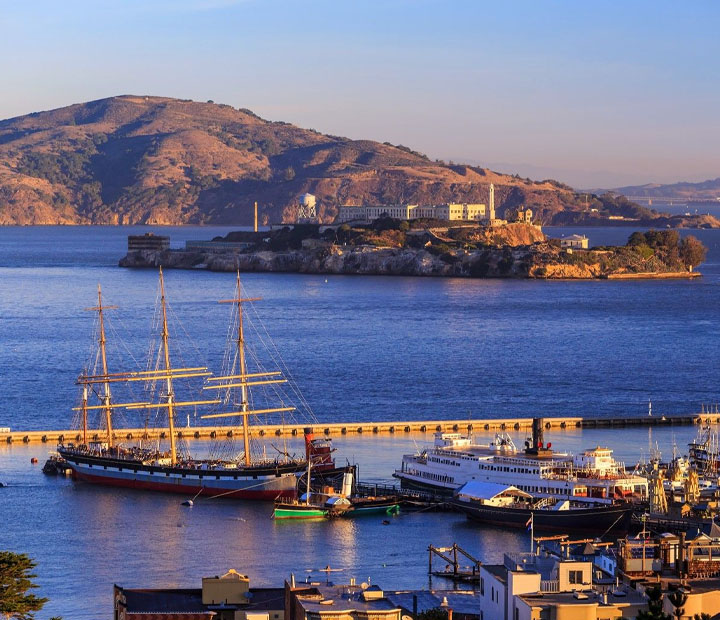 Attractions
The suburban side of San Francisco welcomes you. Daly City has everything you need, i.e., Exciting attractions, cultural highlights, and don't forget the steep rolling hills. The location of El Camino Inn makes it easy for you to explore world-renowned attractions like Alcatraz Island, Golden Gate Bridge, Pier 39, and many more. Oracle Park is also nearby if you're looking to catch a game! There are endless things to do, so plan accordingly.
Reviews
Excellent Customer Service, The hospitality at this hotel was excellent. My flight from San Francisco got canceled and there were no hotels by the airport available. El Camino Inn was able to accommodate me even at 4 am. They were so welcoming and helpful. It was freezing outside, and they rushed and got my family in the room. I highly recommend this place.
- Henry
Clean and Affordable,Cute, extremely clean and affordable hotel. They provide a microwave, fridge, and nice TV. I love their bathroom. It's very nice and the rooms smell very good as well. I strongly recommend it.
- Kim
Our Location